Message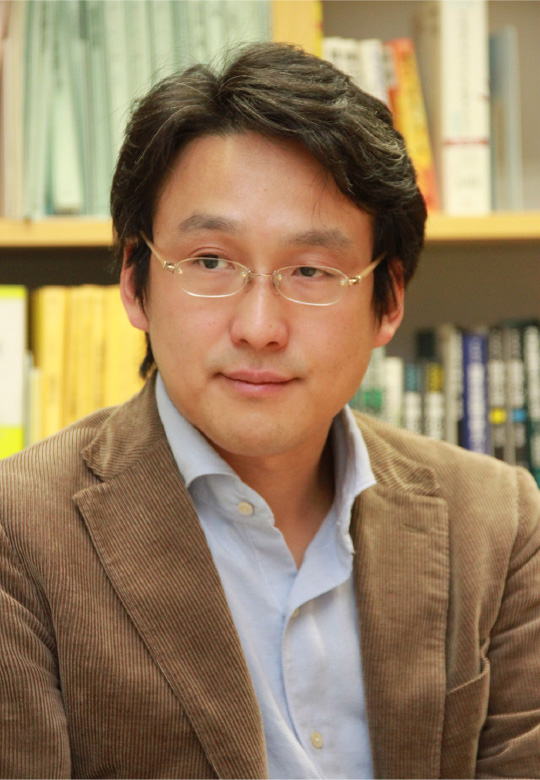 Hiroki R. Ueda, MD, PhD
Dear readers,
In the early 21st century, the environment surrounding the life sciences has changed dramatically, as represented by the decoding of genomes, the development of systems biology, and the rise of synthetic biology. Now, the life sciences surrounding humans are about to undergo a major change.
In recent years, it has become possible to capture human activities quantitatively, and human systems biology, which attempts to understand the principles behind human daily measurement data, has become a reality. For example, it is now possible to accurately measure human movement with accelerometers, analyze human sleep/wake patterns with high accuracy, and cluster them by phenotype. Now, it is becoming possible to analyze personal genomes easily and inexpensively. In addition, a method to produce many genetically modified mice without crossing has been established (next-generation genetics). As a result, it is now possible to verify the correlation between phenotypes and gene polymorphisms revealed by human phenotypic analysis and personal genome data using genetically modified mice, making it practical to discover causal relationships with high efficiency. In addition, it has become practical to genetically or chemically perturb (artificially disturb or change) important molecules to change the biological system to a desired state. Furthermore, advanced technological innovations from Japan are being developed as key technologies to tackle the remaining important issues in life science. For example, whole-organ profiling of cells and circuits in mammals, and the comprehensive analysis of all antigens recognized by antibodies in serum and life history analysis.
Through the ERATO-Ueda biological timing project, we hope to understand the behavior of the most important model organism, the human, at the individual level, and to understand "biological timing" information from the molecular level to the individual level of humans living in society. Using sleep-wake rhythms as a model system, we will examine the causal relationship between genes and phenotypes using human sleep measurement methods and next-generation mouse genetics. We also aim to understand and control sleep-wake rhythms at the molecular level, focusing on the regulation of protein phosphorylation. Through this project, we also hope to define what "healthy" sleep is, explore the causes of psychiatric and neurodegenerative diseases that are still difficult to treat.
We hope to contribute to the realization of such a systems-based medicine. However, a single researcher or a single laboratory is far from realizing true systems-based medicine. We sincerely ask for your cooperation and support.
Members
Head Quarters
Project Leader

Hiroki R. Ueda, MD, PhD

Graduate School of Medicine, Deartment of Systems Pharmacology, The University of Tokyo, Professor

Laboratory for Synthetic Biology, RIKEN, BDR, Team Leader

Project Coordinator

Koji L. Ode, PhD

Graduate School of Medicine, Deartment of Systems Pharmacology, The University of Tokyo, Lecturerer

Research Manager

Yoichi Minami, PhD

Graduate School of Medicine, Deartment of Systems Pharmacology, The University of Tokyo, Project Associate Professor

Administrative Staff

Chinae kurimoto

Graduate School of Medicine, Deartment of Systems Pharmacology, The University of Tokyo, Assistant

Miwa Elharar

Laboratory for Synthetic Biology, RIKEN, BDR, Assistant

Wakako Honjo

Laboratory for Synthetic Biology, RIKEN, BDR, Assistant
Human Sleep Group
Group Leader

Yoichi Minami, PhD (Concurrent post)

Graduate School of Medicine, Deartment of Systems Pharmacology, The University of Tokyo, Project Associate Professor

Researcher

Katsuhiko Matsumoto, PhD

Laboratory for Synthetic Biology, RIKEN, BDR, Senior Scientist

Shoi Shi, PhD

Graduate School of Medicine, Deartment of Systems Pharmacology, The University of Tokyo, Visiting Researcher

Technician

Shoko Harada, PhD

Laboratory for Synthetic Biology, RIKEN, BDR, Technical Staff

Ryohei Narumi, PhD

Laboratory for Synthetic Biology, RIKEN, BDR, Technical Staff

Students
Animal Analysis Group
Group Leadert

Rikuhiro G. Yamada, PhD

Laboratory for Synthetic Biology, RIKEN, BDR, Senior Scientist

Researcher

Daisuke Tone, PhD

Graduate School of Medicine, Deartment of Systems Pharmacology, The University of Tokyo, Assistant Professor

Technician

Junko Garçon

Laboratory for Synthetic Biology, RIKEN, BDR, Technical Staff

Hiroshi Fujishima, PhD

Laboratory for Synthetic Biology, RIKEN, BDR, Technical Staff

Yuichi Urairi

Laboratory for Synthetic Biology, RIKEN, BDR

Eriko Matsushita

Laboratory for Synthetic Biology, RIKEN, BDR

Research Assistant

Students

Nine members (RIKEN) and five members (UT)
Molecular Control Group
Group Leader

Koji L Ode, PhD (Concurrent post)

Graduate School of Medicine, Deartment of Systems Pharmacology, The University of Tokyo, Lecturerer

Researcher

Saori Yada, PhD

Graduate School of Medicine, Deartment of Systems Pharmacology, Researcher

Technician

Shiho Sato

Graduate School of Medicine, Department o Systems Pharmacology, Technical Assistant

Students